The Ultimate Aux Cord Playlist
"Where words fail, music speaks."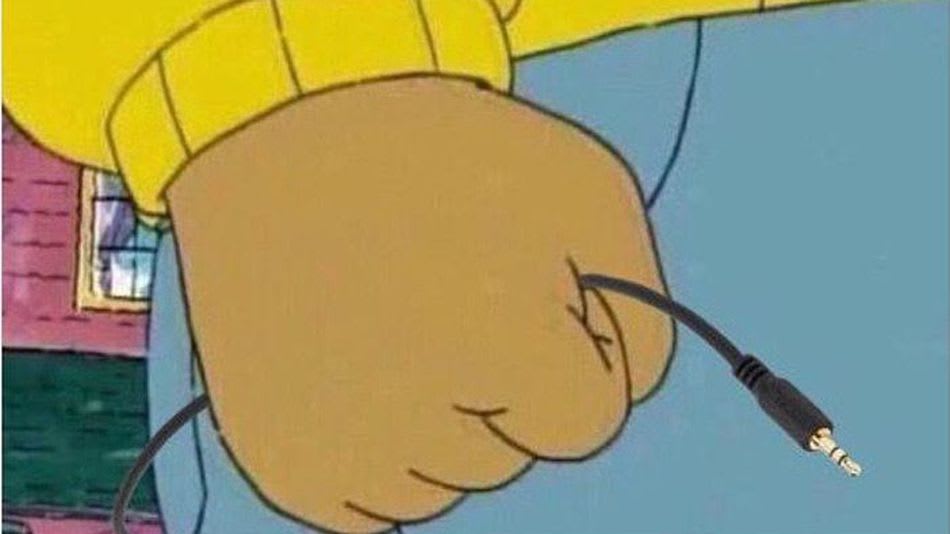 If you're like me, when someone hands you the aux cord, your playlist can go from rap to country to rock to pop and end up anywhere in between. I've created this playlist of 50 songs for people like me who have a wide range of musical preferences. People who admire a good rap verse or guitar riff. And well, for people who just admire all types of music, as long as it's good! I hope you find music on here you haven't heard, forgotten about, or makes you want to put on a song that you already have! Enjoy!
"Boss" – Lil Pump

"Rockstar" – Post Malone

"Dancing in the Sky" – Dani and Lizzy
"All The Small Things" – Blink 182
"Your Graduation" – Modern Baseball

"Vibration (Extended Version)" – Alex Wiley

"Transportin'" – Kodak Black

"Why Don't You Get A Job" – The Offspring

"Colors" – Chief Keef

"Doomsday" – Atreyu

"Outta Style" – Aaron Watson

"Legend" – Kenny Turnup

"Atlas, Rise" – Metallica
"Chain Drinkin'" – Cody Johnson
"Someone, Somewhere" – Asking Alexandria

"Burn It To The Ground" – Nickelback

"Take It Easy" – The Eagles

"Slide" – Calvin Harris ft. Frank Ocean and Migos

"Mambo No. 5 (A Little Bit Of…)" – Lou Bega

"Drowning" – Boogie wit da Hoodie ft. Kodak Black

"Lord Pretty Flacko Jodye (LPFJ2)" – A$AP Rocky

"Wish I Knew You" – The Revivalists

"The Good Life" – Three Days Grace

"Comin' In Hot" – Jason Aldean

"Robbin' Trains" – Justin Moore

"Somethin' I'm Good At" – Brett Eldredge

"Bless The Bottle" – Radio Base

"Nas Is Like" – Nas

"Howlin' For You" – The Black Keys

"All My Friends" – Snakehips ft. Tinashe & Chance The Rapper

"Cool Girl" – Tove Lo

"Parachute" – Chris Staplelton

"Billy's Brother" – Cody Johnson

"Here For A Good Time' – George Strait

"White Lightning" – George Jones

"Think Twice" – Eve 6

"Doctor My Eyes" – Jackson Browne

"Losing My Religion" – R.E.M.

"Sister Golden Hair" – America

"Losin Control" – Russ

"Broken Whiskey Glass" – Post Malone

"Do You Wanna Get High" – Bad Feelings

"Love Yourz" – J. Cole

"Got You On My Mind" – NF

"Idfc" – blackbear

"Nights" – Frank Ocean

"Kiwi" – Harry Styles

"Wild Thoughts" – DJ Khaled ft. Rihanna & Bryson Tiller

"Stone Cold Crazy" – Metallica

"Holiday" – Dizzee Rascal

I think one of the most beautiful things about music is its ability to make you feel things. Whether those emotions are: "Hey I'm feeling bad-ass today," sadness, excitement, anger, or pure happiness. It has the ability to bring tears to your eyes, or a smile on your face. Music has the ability to bring forth old memories and help you to make new ones. It has the ability to make you feel like you're not alone, even at your darkest moments. It has the ability to make your happiest moments even brighter. One of the first sounds we hear is music, and it's commonly one of the last. People play music at weddings, birthdays, and funerals. It is a universal symphony that connects people all over the world. Music can tell stories, express opinions, deliver a message, or simply be made for pure enjoyment. Music is truly one of life's greatest treasures. Music is the soundtrack to our lives. Music can give messages a lot better than words ever could. We can develop who we are and find out who we want to be just from listening to a simple song. Music is truly one of life's greatest treasures.
"Where words fail, music speaks."