Beat is powered by Vocal creators. You support
Joshua Coase
by reading, sharing and tipping stories...
more
Beat is powered by Vocal.
Vocal is a platform that provides storytelling tools and engaged communities for writers, musicians, filmmakers, podcasters, and other creators to get discovered and fund their creativity.
How does Vocal work?
Creators share their stories on Vocal's communities. In return, creators earn money when they are tipped and when their stories are read.
How do I join Vocal?
Vocal welcomes creators of all shapes and sizes. Join for free and start creating.
To learn more about Vocal, visit our resources.
Show less
Under the Radar: 5 Tracks Released in January That You Need to Hear
Artists that You May Not Know, Music that You Need to Hear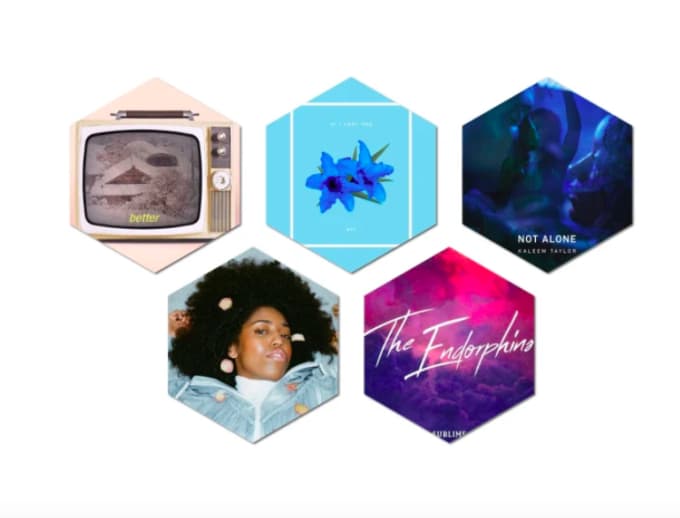 It's been a good start to the year for new music and some great new talent is emerging. Here are my top five picks for tracks that you need to hear from artists that you may not know.
"better" by kelly tia
It was hard to find a lot of information about this emerging UK artist, so I'll let kelly tia's funky, upbeat music do the majority of the talking.
According to her Spotify bio, kelly is "just a kid who has dreams and likes lower case letters." Hopefully she's dreaming big because if this track is anything to go by then the future is bright.
The young singer from London is very active on Twitter and has a growing fanbase in Asia, attracting hundreds of listeners from Singapore, Taipei and Bangkok.
Her second single, "better" is a fun track, with kelly making her feelings known about a troublesome breakup and her former lover struggling to let go.
If contemporary electronic soul music is your thing then the groovy electric piano riff and chord progressions driving the track throughout are bound to appeal.
Her vocals in the chorus in particular sound very similar to the amazing Jorja Smith, if you are a fan of her music then I'm sure you will soon be following kelly's progress and musical evolution over the coming years.
If you like this track you can look forward to a new release on February 1, and can also listen to her debut track "Lust" with BOYINSPACE over on Spotify, where it has already been streamed just shy of 60,000 times.
Follow kelly tia on Instagram: @kellytia
"If I Lost You" by Why The Face
Why The Face are a newly formed band created by two established solo artists in their own right, Juan Andrés Carreño Ariza and Emily C. Browning.
Ariza is a highly accomplished musician, playing keyboard and guitar on Julia Michaels's and Niall Horan's new duet "What A Time." He first caught my attention with his wonderful remix of "No Me, No You, No More," a gorgeous track by one of my favourite groups, The Staves, providing a lo-fi pop synth twist to an acoustic, stripped back, folk track.
Emily has also enjoyed commercial success, with her 2017 single, "Lover" featuring Tree Theater, being streamed more than 748,000 times on Spotify to date.
The pair first collaborated last November when Ariza produced her track "Outgoing." Ariza says that Emily is: "One of the most insane vocalists and guitar players and writers!"
This project led to the pair forming the band in January, dropping their debut track "If I Lost You," which is a guitar driven R&B record packed with soul.
Ariza's guitar riffs really make this song stand out, you can't help but nod along to them and the changes in pace with light and shade in the track make for an enjoyable, captivating listening experience.
Ariza teased on Instagram that they could be dropping a debut EP in February so stay tuned!
Follow Why The Face on Instagram: @whythefacemusic
"Not Alone" by Kaleem Taylor
Kaleem Taylor is a Neo Soul artist from Hertfordshire with a powerful, silky smooth voice that certainly should never go unnoticed.
The artist received global exposure and deservedly so after featuring on Tchami's smash club hit "Promesses." The track charted in the UK Top 10 in 2015 and has been streamed over 34 million times on Spotify.
Kaleem's success hasn't stopped there, he's also had the pleasure of previously sharing the stage with the likes of Miguel, Boyz II Men, and Ryan Leslie among others.
His vocals on his brand new track "Not Alone" are smooth like chocolate in this dark, atmospheric tale of battling his own demons, desperately trying to avoid spiralling out of control.
Speaking about his music said, Kaleem said: "I just want people to listen and have an opinion. I'm coming from an honest place, and I just hope that those who enjoy the music can too."
This is certainly reflected in his lyrics in this track, with the struggle of dealing with stress and anxiety on our own being something that many of us can relate to, discussing how important it is to have someone in our lives who can we turn to in our hour of need and confide in them.
Kaleem's new EP, Surface, is set for release in February. I've had the pleasure of listening to it and if you like this track you are going to be very impressed with what else he has to offer. "Fault" is one to keep an eye out for which I'm sure will bring him lots of success, so stay tuned for that one!
Follow Kaleem Taylor on Instagram: @kaleemtaylor
"Only You" by Amber-Simone
One of the top artists to watch this year, trust me. I'm expecting big things from 22-year-old Amber-Simone.
Signed to Juicebox Recordings label, I'm sure it won't be too long before her music is being played on every radio station in the UK and beyond.
Her amazing track "Strawberry Kisses," which she worked on with the highly talented Joe Hertz and Franc Moody has already received high praise, being played by Annie Mac on BBC Radio 1 this month.
Growing up in East London before moving to Hertfordshire in her early teens, Amber has been singing and recording since she was 16 and cites some of her main musical influences as being Millie Womack, Niki & the Dove, and Michael Jackson.
She has previously joined John Legend on his multi city UK arena tour, so if I haven't sold to you how good she is by now then I guess I never will!
Amber has a distinctive voice like no other, with an amazing vocal range, perfectly illustrated on the first track of hers that caught my attention, 'Think About Girls Sometimes' and this new release.
"Only You" is a romantic funk track, with 70s disco vibes perfectly blended with a modern twist, guaranteed to get you grooving!
Amber's debut EP, For Those Moments, is set for release on March 20, one week prior to her debut headlining show at the Bermondsey Social Club in London.
Follow Amber-Simone on Instagram: @theambersimone
"Sublime" by The Endorphins
The Endorphins first caught my eye after they released their debut single "Ms. Right Now" via Majestic Casual. It's a unique, quirky R&B song that is an essential for any party playlist if you're looking for alternative, original, non-commercial dance tracks.
As cliche as it sounds, the duo from Stockholm, Sweden admit that their music really is all about inducing endorphins. They love to create feel good songs about love, friendship, parties, sex and clubs.
The title track from their forthcoming EP, "Sublime" is a 70s disco track with a splash of future R&B featuring a slap bass riff to savour and enjoy time after time.
Speaking about the track, the Endorphins said: "Trust is the most important component of a good relationship. Only when you fully trust each other, is when you can reach the Sublime."
Their debut EP is set for release in February.
Follow the Endorphins on Instagram: @theendorphinsofficial
Hits & Unheard - January 2019 (Playlist)
If you like these songs then make sure to check out my latest playlist below showcasing the best tracks released this month across a range of genres from well-known artists as well as up and coming talent.

Follow me on Instagram: @joshuacoase
Follow me on Twitter: @JoshuaCoase
Contact Me: [email protected]