Underground Music
Top 5 Unknown Artists/Bands That You Need to Know Now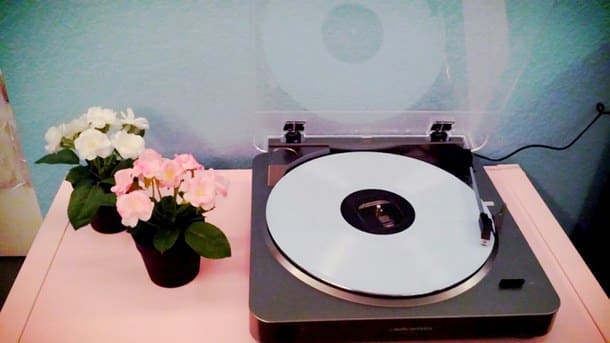 5) Household
Household was locally known for a melodic hardcore group out of Minnesota and transformed into a 3-piece indie emo band. Their new music is about to be released on a new EP ('Everything a River Should Be').

"Don't Listen to Me" is the first song released off of the EP. A song about losing a love when least expected. Dealing with a significant other walking out of your life is not always the easiest thing to deal with. The second song they released off of the new EP is "Dark Matter." An emotional single about feeling alone and the one you need isn't there.
4) Letdown
Punk rock band from Canada with a sound like A Day to Remember, Letdown formed their band in 2013 and continues to grow with their catchy tunes and popular punk rock image. The angsty vocals will be stuck in your head all day.

Letdown just finished up a tour in support of their new EP. Popular song "Downcast" has me bopping my head every time I've listened to it.
3) Capstan
Progressive pop-punk band 'Capstan' from Florida was formed in 2012 and has been on the rise in the underground music scene. As a band they have released a copious amount of songs to listen to and are on the rise as a post-hardcore band.

Capstan is about to go on a full U.S. tour, so listen to their music and support the underground scene and support this band.
2) Better Love
Better Love started their band May 8th, 2017. And, is one of the most undiscovered, yet promising bands as of right now.

"Bluebird" is their first single released as a band, and is about that one person in our lives that helps us get through the darkest of times, but may be struggling with their own personal values of life.
​Releasing a brand new EP on January 12, 2018, Better love proves its value and growth as a band. 'We Were Younger and Less Put Together' gives listeners seven songs that pass the time too quickly and leaving you to want seven more hours of their music.
​Poetic lyrics and harmonies you'll be humming all day long, find the inner feels with this band, and reflect on life and those who are in it.
1) Movements
Music is a wonderful outlet for artists, and Movements has taken that to the next level by writing songs about topics not all of us wish to bring up. From Alzheimer's disease, depression, troubles with emotions and relationships, it would be difficult to find a song on this album you can't relate to.

​Movements, based out of southern California, released a new album 'Feel Something' on October 19, 2017, out of Fearless Records. This album expresses a copious amount of emotion with every lyric of every song. If you are looking for an album that will get you thinking about all things in life, 'Feel Something' is one to check out.
Movements has also released an EP ('Outgrown Things') and a few singles. Don't just take our advice about this highly recommend, new, anticipated album from the young and aspiring band Movements. To anyone and everyone who is in search for something new, trust in us when we say this is an album you won't take out of your CD player, you won't take it off repeat on iTunes, Spotify or whatever music platform you may use. Enjoy, subscribe to keep up to date on all the music you've missed.