Zenxienz's 'Cosmosis' Coming in November
Music Review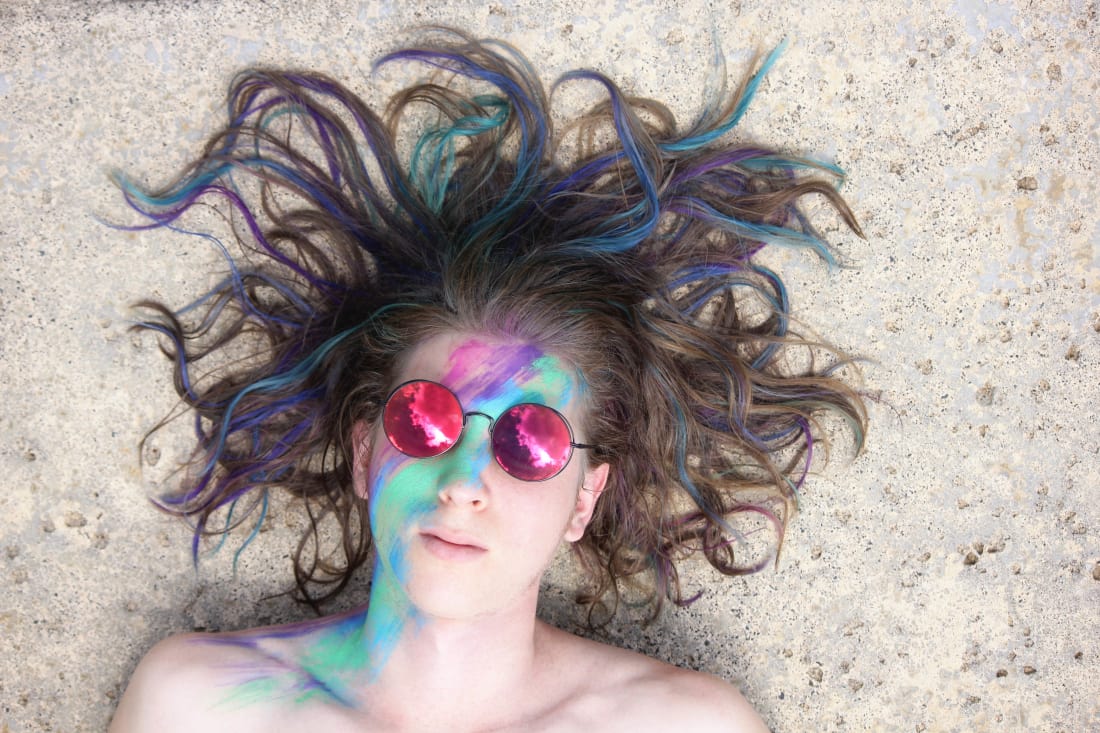 EDM is a rising musical genre that, much like other musical genres, has outshoots of different sounds. Not all EDM sounds the same, and not all of it is created for the same purposes. Most people tend to think of raves or dance clubs when the term EDM is used, but it's not all about dancing and drugs. EDM is a mental style of music, something that can awaken your mind and your soul. Maybe that's why Zenxienz (pronounced ZEN-SCIENCE) has perfected his EDM musical sounds, though it is weird and strange at the same time as being beautiful and mesmerizing.
Zenxienz grew up on the island of Kaua'i in Hawai'i. You can hear the influences of this tropical paradise alive within his songs. They have a blend of jazz and psychedelic sounds meshed in with the electronic music. As you listen to this new album from this talented one-man band, you'll feel things and hear things. Cosmosis is a collection of music that will seep into your mind. The album will be available in mid-November, but you can listen to the first track on Spotify or Soundcloud.
The music of Cosmosis can be compared to abstract art. It expresses what is inexpressible. All music is art, but this album is especially art filled. The music shares emotion, evokes imagination, and pleases the mind and soul. I feel like this album could be the soundtrack or background music to much of my life. It would be great for yoga and meditation. It will get you moving on your nature hike while you're reconnecting with yourself.
What's more amazing than the music itself on the album is the drive behind Zenxienz's music-making. According to his bio, he went through a bit of a depression, which led to his music making. The Hong Kong-born music producer and artist, aka Cameron Williamson, struggled with depression for years, a crippling depression that "nearly consumed his love of music." Luckily, in summer of 2016, he decided to create music, track by track, dedicating his time to a new one each day. In this process, he created some music that came directly from his own heart and soul and lost mind.
After having his own issues with depression, "Zenxienz now avidly spreads awareness and hope for those suffering from mental illness and advocates for a positive shift in the current atmosphere surrounding psychedelics and psychedelic therapy to provide more options to those in need." On top of that, he's creating music that's nearly mind-altering (I'm serious, take a listen to it and tell me it doesn't make you feel different, renewed, changed).
"Flutter" is the first track on Cosmosis. This song starts with a kind of 80s feel to it, almost like a vintage dance track with synth glory. It leads into something a little more eclectic and worldly. The tribal sound that leads into the next track, "Fusion Dissolution," is probably my favorite thing on this entire CD. This song has some beautiful female vocals that remind me of a blend of eclectic Asian tunes and Bjork.
Some songs, like "Synesthesia," have a vintage sound, but also have a lot going on in them. This one, in particular, is catchy and made me want to pull out my glow poi and have some fun. Other songs, like "Aya For An Eye," slow things down. This one makes me think of a smokey room in a club, the lights turned down low, vampire-people lingering in corners, lots of creepy dark things, but nothing evil. (Yes, I know I have a great imagination).
Of the ten songs on Cosmosis, "My Grip Weakens" is my favorite. It sounds like a boy band song covered with distortion and heartbreak. I loved everything about this track, from the name of the song to how it made me feel.
This is a great album. I highly recommend you check it out when it's released!