Beat is powered by Vocal creators. You support
Jordan Catto
by reading, sharing and tipping stories...
more
Beat is powered by Vocal.
Vocal is a platform that provides storytelling tools and engaged communities for writers, musicians, filmmakers, podcasters, and other creators to get discovered and fund their creativity.
How does Vocal work?
Creators share their stories on Vocal's communities. In return, creators earn money when they are tipped and when their stories are read.
How do I join Vocal?
Vocal welcomes creators of all shapes and sizes. Join for free and start creating.
To learn more about Vocal, visit our resources.
Show less
Akala, Illa State, Hip-Hop Shakespeare and the Rise of Conscious Grime
"I'm that rapper, that raps about matters that actually matter"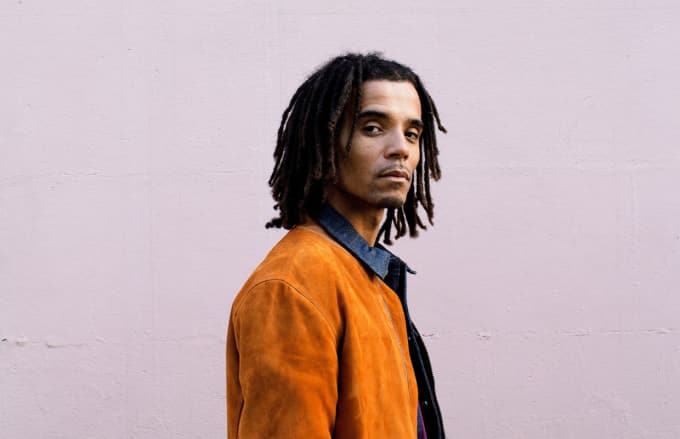 As a white, working class British man in his 20's from the rolling hills of Surrey, Grime Music is not something I claim to own any rights to. At an early age I became a huge fan of Eminem and always held him in such high esteem compared to other rappers just due to the fact he always seemed to challenge himself lyrically - This was really my only understanding of Rap Music until my teenage years where I started to branch out into other areas of the genre, particularly liking the sound of artists including Nas and Kid Cudi.
It wasn't until I was about 16-17 years old that I stumbled upon the UK Grime Scene, during the rise of Ed Sheeran, with artists such as Devlin, Chipmunk and Giggs also sharing the spotlight at the time.  Once I'd heard the raw music coming from the capital of the UK, I was hooked, and spent the next few years closely following the genre looking for those that stepped outside of the "battle-rap" origins.
In the quest for controversial music that relied on content more than status or insults, I came across Akala. I was at a house party in Woking, Surrey and the song "Shakespeare" came on the sound system. Everybody went nuts as soon as the first bassline dropped and I was blown away hearing that song, in such an electric environment for the first time.
After having found out the name of the artist, I started listening more and more to his content and started to understand just how much Akala deserves the title: Artist
Born to a Scottish Mother and Jamaican Father in the early 1980's, Kingslee James Daley grew up in Kentish Town, London with his older sister and Rapper/Vocalist Ms. Dynamite. 
By 2003, Kingslee had adopted the stage name "Akala", the Buddhist term for "immovable" and was releasing music under his music label "Illa State". Since then, Akala has consistently released quality, provocative content addressing social and historical issues from the whitewashing of black history, capitalism, class systems and institutionalised racism, constantly providing facts, figures, quotes and references, all within his lyrics.
Akala appeared on the "Fire in the Booth" segment of the BBC Radio One "The Rap Show" and delivered one of the most revolutionary freestyles to come out of the UK Grime Scene. Since completing the first freestyle in 2011 he has recorded a total of 4 "Fire in the Booth" tracks with Part 4, recorded in 2016, redefining his career at the pinnacle of "Woke" music.
His album "10 Years" is a veritable journey through the highly intelligent and wonderfully educated brain of this modern revolutionary, and is the perfect entry point into his music, with a diverse selection of the greatest hits and more poignant pieces.
With such a heavy music career, it would be easy to think that, "That's all folks" but no. One of the things that really propels Akala into "Rap God" status, in my opinion, is that he lives to combat the problems he raps about. Akala has spent the majority of his life working to fund and run initiatives to provide opportunities to under-privileged children and teens through programs such as the HipHop Shakespeare Company, a music theater production company aimed at exploring the social, cultural and linguistic parallels between the works of William Shakespeare and that of modern day hip-hop artists. 
He has lectured at universities across the world, set records for global shows (first hip-hop artist to headline own show in Vietnam), weighed in on the "institutional racism" debate in the UK in addition to propelling the #GrimeForCorbyn movement during the General Election.
Akala has been, for myself, a crucial figure in my leftist awakening. He consistently challenges the status quo in an articulate way but with a rawness that shows the burning anger he feels towards the social injustices he covers. 
The sad state of the music industry today is that conscious artists do not get the same exposure as branded, materialistic crap. As such, Akala's success can be directly attributed to the man's intellect, ambition to drive change and of course, his amazing flow.