BTS's Sexiest Dance Moves
An Appreciation of Today's K-pop Boy Group Wonder
I just had to make a feature about the South Korean boy band that has taken the world by the storm, none other than BTS.
So what does BTS stands for? In Korean, BTS stands for Bangtan Sonyeondan, which literally translates to Bulletproof Boy Scouts. And their fandom is called ARMY. In BTS's recent guesting on The Ellen Show, RM (the group's leader) explained that since they are called Bulletproof Boy Scouts, the fans, the ARMY, are standing beside them, which is such a really great notion.
So who are the members of the group?
BTS Members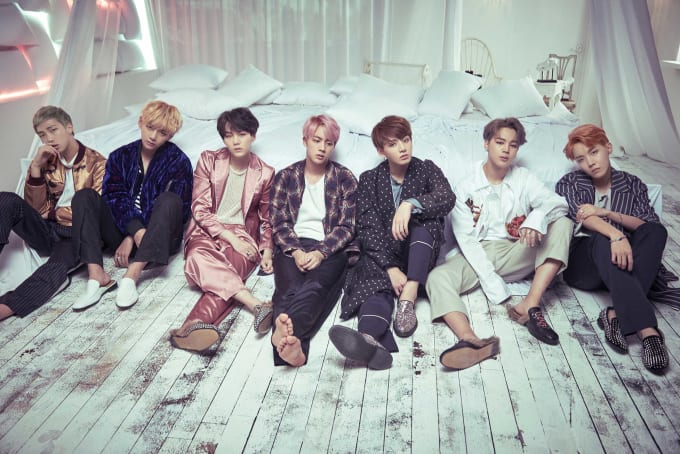 There are seven members of the group. As I have mentioned earlier, their leader is RM (formerly known as Rap Monster), V, Suga, Jin, Jungkook, Jimin and J-Hope. RM, Suga, and J-Hope are the rappers of the group. RM and Suga are also composers and producers. The rest of the members are in charge of the vocals. The hyung (oldest member) of the group is Jin (Mr. Worldwide handsome, as he calls himself. Hehe) and the maknae (or the youngest) is Jungkook. ARMY's would refer to him as the Golden Maknae, since he is such a talented singer and dancer. You would always see him in the center formation during their dance choreography. He, Jimin and J-Hope are the strongest dancers in the group, in my opinion. Jimin and J-Hope are the group's main dancers. Jimin had studied modern dance, while J-Hope used to do street dancing.
So yeah, I have been a fan of this group since 2015 and every year they still surprise their ARMY with every comeback. Recently, they have released their Steve Aoki Remix version for "Mic Drop," which is really dope. Go check it out here.
These boys are very talented and hardworking. They are know to practice nonstop which is a testament to how they are dedicated to their craft. As for their songs, though much of the lyrics are in Korean, by searching into the English translation, a lot of the fans easily relate to it's message (I'll talk about that in my future post). And, it is also a plus that they serve it with badass tunes.
So the thing that makes them stand out the most from other K-pop idol groups is their killer dance moves. It can go from full on swagger down to the subtle sexiest gyration ever. A majority of the members are strong dancers and practicing nonstop really showed how much they excelled as a group in their dance performances.
So, without further ado, here is my list of the BTS's sexiest dance moves.
'Boy In Luv'
Just the right amount of crotch grabbing, but in full swagger.
'Run'
That jacket move and footwork are sure winners. I can't help but giggle watching this (Who wouldn't?).

'Dope'
I just had to post the music video version instead of the practice video. We need to take time to appreciate Jungkook doing that dance move in a Police uniform. ;-)
'Danger'
Again with the cross arms and legwork while the boys are giving so much attitude.
'Fire'
This was choreographed by none other than Keone Madrid. If you don't know him, he and his wife were the couple in Justin Bieber's "Love Yourself" music video. I added this to the list, because on this part of the video, there is so much power in their dance moves. The boys are killin' it with that crazy footwork while still giving off so much charisma.
'I Need U'
Watching the powerful dance moves for the chorus part will surely make your heart palpitate...in a good way.
'Blood Sweat & Tears'
My favorite among them all. The whole dance is just oozing with sex appeal and again.. swagger. I cannot pick a favorite move in this choreography. I get hot flashes whenever I watch this video. (ookaayy... TMI much.)
So there you have it, these are sexiest dance moves from K-Pop's boy group, BTS. Now you know why ARMY's all over the world go crazy when these boys bust the moves. I hope you liked what you have read and I hope I made an ARMY out of you, if not, at least you learned a thing or two about this group.