Beat is powered by Vocal creators. You support
Annie Kapur
by reading, sharing and tipping stories...
more
Beat is powered by Vocal.
Vocal is a platform that provides storytelling tools and engaged communities for writers, musicians, filmmakers, podcasters, and other creators to get discovered and fund their creativity.
How does Vocal work?
Creators share their stories on Vocal's communities. In return, creators earn money when they are tipped and when their stories are read.
How do I join Vocal?
Vocal welcomes creators of all shapes and sizes. Join for free and start creating.
To learn more about Vocal, visit our resources.
Show less
June 23, 1980: 'Saved' by Bob Dylan Was Released
The Second Album in the Gospel Trilogy Turns 39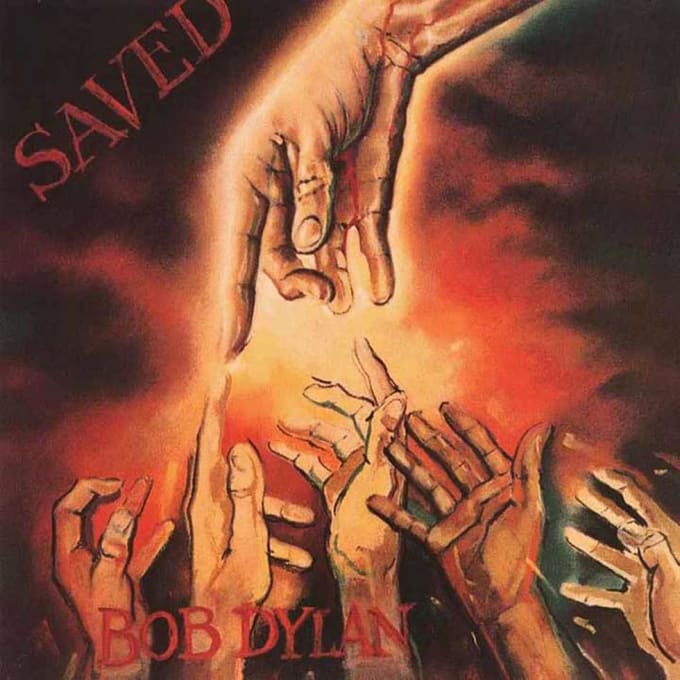 Saved (1980) was released on June 23, and turns 39 in 2019. It was initially recorded between the 11th and 15th of February in 1980, and in the space of only four or five days, Bob Dylan managed to create the second album of his gospel era. 
Stronger in the viewpoints of personal faith than its predecessor, Slow Train Coming, this album was stated to be about Bob Dylan's own account of faith. However, we cannot be completely sure of this. It was stated initially by CCM Magazine who said the album was an "open declaration of Dylan's deepening faith." Whereas Christgau wrote in his review of the album that it was "most likely a failed experiment or a pleasant piece of hackwork." Inside the sleeve of the record, it reads: 
"'Behold, the days come, sayeth the Lord, that I will make a new covenant with the house of Israel, and with the house of Judah' (Jeremiah 31:31)"
Kurt Loder for Rolling Stone Magazine actually praised the album, though many thought it was too heavy-handed with the religious messages. He stated that the song "In the Garden" was a "lovely, billowing arrangement." This is refreshing for a Bob Dylan fan to hear after so many people have said mean things about the album. 
In the reviews, AllMusic gave this album two stars out of five and Christgau gave it a C+ (even though he stated that the album was a failed experiment). Entertainment Weekly, though not really a music magazine, stated that the album was a "C-" and although Rolling Stone Magazine gave it a three out of five star rating, the Rolling Stone Album Guide gave it only one star out of five. 
Even though the backing band and some of the songs have been praised, the reception of the album was really either mixed or negative. I don't really understand this myself, because I think it's a really nice album to listen to, and contains some of my favourite gospel era songs. 
What we're going to do is go through the five reasons I love the album Saved (1980), and explore what makes this album great, rather than focusing on the fact that some other reviewers said mean things about it. This album is good, you guys are just mean. 
5. The Album Artwork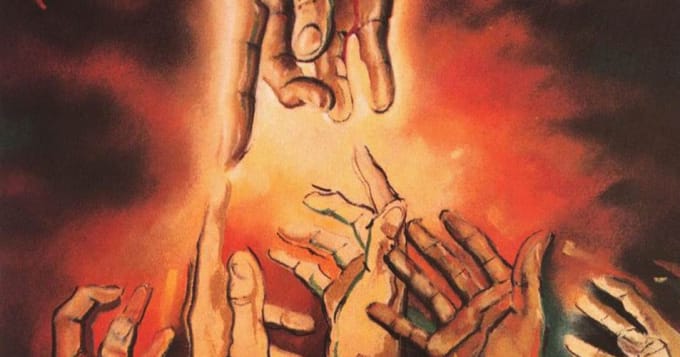 The album artwork is quite something, and though controversial and having been changed numerous times, I feel like it's something really artistic, and it deserves to be appreciated. There's something very personal about the album art in explaining what the album is really about. There's that very personal connection that Bob Dylan was trying to get across in the album, and yet, I feel like that's why he changed it. 
4. The Sound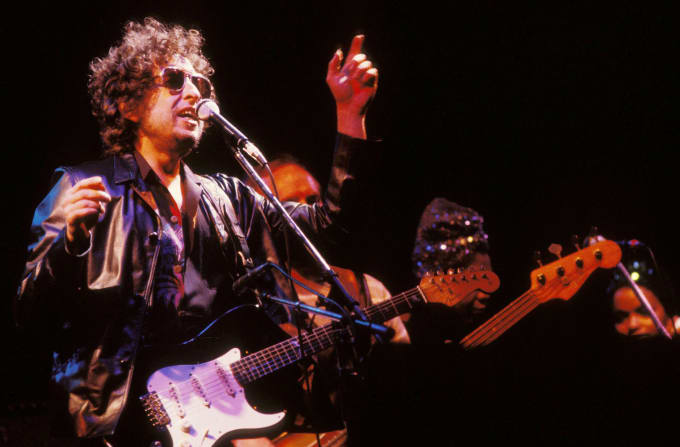 The sound of the overall album is actually pretty good. Given the fact that everyone seems to call this the worst of the trilogy—Bob Dylan did a pretty good job of making the album sound different to the previous Slow Train Coming. He did a great job with the organ work on this album, which I felt was a really nice addition especially in songs like "Saving Grace"—it makes the song so much deeper and three dimensional. I feel like if he made it sound like Slow Train Coming then it really wouldn't be Bob Dylan-esque. Bob Dylan is about making an identity out of an album, and each album is completely individual in sound. You only have to look as far as the 1966 and 1967 to see that in the discography. 
3. The Vocals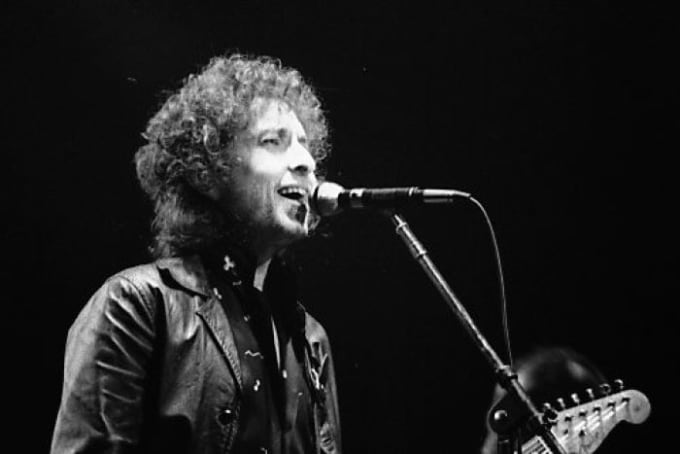 However much you dislike this album, you really have to put that behind you when you hear him sing on this album. Especially in songs like "In the Garden"—he really gives it a lot of power when it comes to the vocals. I thought that the vocals on this album were very different to those on Slow Train Coming where we witnessed Bob Dylan's soulful voice. Here, we're hearing Bob Dylan sing from his heart and his "satisfied mind." He really sounds good, and you have to appreciate that his voice is really sharp on this album. 
2. "I was blinded by the Devil, born already ruined..."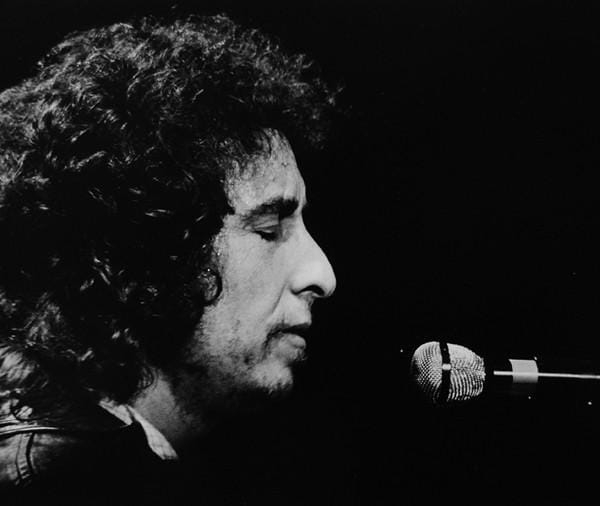 I love the song "Saved." The title song on the album is so damn good to me, I don't think it's really possible to say that "Saved" is a bad song. It's beautifully written and amazingly sung; Bob Dylan even has his backing singers on this one. He has a really good set of instruments in the back with that guitar at the beginning that really starts the song off. The very first verse is quite possibly the best thing about the whole track and yet, the song works so well as the title track to the album. It really brings the album to life. 
1. "Saving Grace"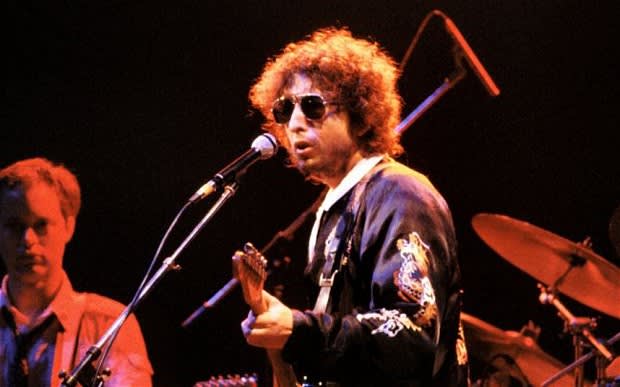 "Saving Grace" is one of my favourite Bob Dylan songs of all time, and well, if you don't like this song then please at least try. The song is beautifully sung, and the sound of the backing music is so good and smooth. I love the way the song starts with the vocals and the organ, and then slowly, brings in the guitar, the drums, and builds up through these. The vocals also get stronger and more powerful, but retain that smoothness that matches the style of the song overall. It's a beautiful track, and I think it's quite possibly one of the best displays of Bob Dylan's vocal ability.