Beat is powered by Vocal creators. You support
Brandi Payne
by reading, sharing and tipping stories...
more
Beat is powered by Vocal.
Vocal is a platform that provides storytelling tools and engaged communities for writers, musicians, filmmakers, podcasters, and other creators to get discovered and fund their creativity.
How does Vocal work?
Creators share their stories on Vocal's communities. In return, creators earn money when they are tipped and when their stories are read.
How do I join Vocal?
Vocal welcomes creators of all shapes and sizes. Join for free and start creating.
To learn more about Vocal, visit our resources.
Show less
My Top 100 Favorite Songs of 2000-2018
Are any of these yours?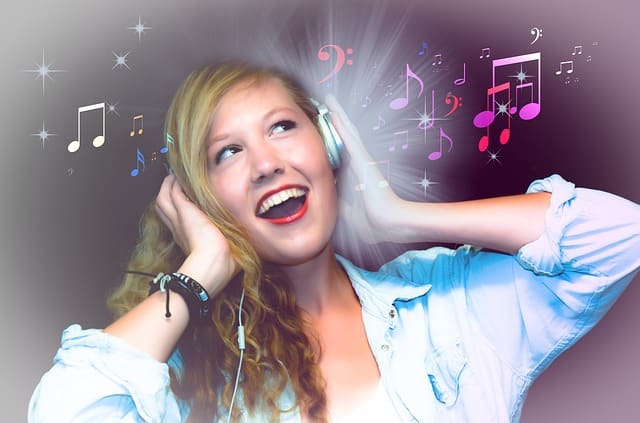 These are my top 100 songs originating from the years 2000-2018. I have more songs, but these are the ones I listen to most often and this is the order that I like them in. Please enjoy my list.
"Girls Like You" - Maroon 5

"God Is A Woman" - Ariana Grande
"Meant To Be" - Bebe Rexha (ft. Florida Georgia Line)
"Cupid" - Cupid Shuffle

"I'm A Mess" - Bebe Rexha

"Party In The USA" - Miley Cyrus

"Hot In Herre" - Nelly

"Low" - Flo Rida (ft. T-Pain)

"Push It" - Salt-N-Pepa
"Save A Horse (Ride A Cowboy)" - Big and Rich
"I Don't Want To Miss A Thing" - Aerosmith

"Pony" - Ginuwine

"Boot Scootin' Boogie" - Brooks & Dunn

"Call Me Maybe" - Carly Rae Jepsen

"God Gave Me You" - Blake Shelton

"Pokerface" - Lady Gaga

"Bless The Broken Road" - Rascal Flatts

"Man, I Feel Like A Woman" - Shania Twain

"How You Remind Me" - Nickelback

"Breathe" - Faith Hill

"Fallin'" - Alicia Keys

The Way You Love Me - Faith Hill

"With Arms Wide Open" - Creed

"Lose Yourself" - Eminem

"Don't Cha" - The Pussycat Dolls

"Maria Maria" - Santana

"Hero" - Enrique Iglesias

"U Got It Bad" - Usher

"Smooth" - Rob Thomas (ft. Santana)

"Umbrella" - Rihanna (ft. Jay Z)

"It's Been Awhile" - Staind

"Let Me Blow Ya Mind" - Eve (ft. Gwen Stefani)

"Music" - Madonna

"Bring Me To Life" - Evanescence

"Burn" - Usher

"Say My Name" - Destiny's Child

"Baby Boy" - Beyonce

"Someday" - Nickelback
"Hips Don't Lie" - Shakira (ft. Wyclef Jean)
"No One" - Alicia Keys

"Hollaback Girl" - Gwen Stefani

"Thong Song" - Sisqo

"Case Of The Ex" - Mya

"I Hope You Dance" - Lee Ann Womack

"Can't Fight The Moonlight" - LeAnn Rimes

"When I'm Gone" - Three Doors Down

"Right Thurr" - Chingy

"Where Is The Love" - Black-Eyed Peas

"Candy Shop" - 50 Cent (ft. Olivia)

"Follow Me" - Uncle Cracker

"Before He Cheats" - Carrie Underwood

"Without Me" - Eminem

"Country Grammar" - Nelly

"Temperature" - Sean Paul

"If Your Gone" - Matchbox 20

"Pon De Roleplay" - Rihanna

"Incomplete" - Sisqo

"Disturbia" - Rihanna

"I Kissed A Girl" - Katy Perry

"What A Girl Wants" - Christina Aguilara

"Survivor" - Destiny's Child

"Switch" - Will Smith

"No Diggity" - Blackstreet (ft. Dr. Dre & Queen Pen)

"Picture" - Kid Rock (ft. Sheryl Crow)

"Ridin'" - Chamillionaire

"Dip It Low" - Christina Milian

"Dirrty" - Christina Aguilara

"PIMP" - 50 Cent

"Slow Motion" - Juvenile

"Gotta Tell You" - Samantha Mumba

"Jenny From The Block" - Jennifer Lopez
"F**k It (I Don't Want You Back)" - Eamon
"Locked Up" - Akon

"Turn Off The Light" - Nelly Furtado

"The Real Slim Shady" - Eminem

"Tik Toc" - Ke$ha

"Rich Girl" - Gwen Stefani (ft. Eve)

"Bad Romance" - Lady Gaga

"3 AM" - Matchbox 20

"Grillz" - Nelly

"Work" - Rihanna (ft. Drake)

"Lips Of An Angel" - Hinder

"My Happy Ending" - Avril Lavigne

"Cleanin' Out My Closet" - Eminem

"Just Like A Pill" - Pink

"I Know You Want Me (Calle Ocho)" - Pitbull

"Crazy" - K-Ci (ft. Jojo)

"Far Away" - Nickelback

"Fu*k You" - Ceelo Green

"Jesus Walks" - Kanye West

"The Next Episode" - Dr. Dre (ft. Snoop Dogg)

"Wrecking Ball" - Miley Cyrus

"Havana" - Camila Cabello

"Lollipop" - Lil' Wayne

"Shackles" - Mary Mary

"Party Rock Anthem" - LMFAO

"S & M" - Rihanna

"Savin' Me" - Nickelback
"My Kinda Party" - Jason Aldean
"What's Your Fantasy" - Ludacris (ft. Shaunna)