Beat is powered by Vocal creators. You support
Victoria Brown
by reading, sharing and tipping stories...
more
Beat is powered by Vocal.
Vocal is a platform that provides storytelling tools and engaged communities for writers, musicians, filmmakers, podcasters, and other creators to get discovered and fund their creativity.
How does Vocal work?
Creators share their stories on Vocal's communities. In return, creators earn money when they are tipped and when their stories are read.
How do I join Vocal?
Vocal welcomes creators of all shapes and sizes. Join for free and start creating.
To learn more about Vocal, visit our resources.
Show less
'Paris,' by The 1975
And How It Manages to Tell the Story of the Longing Desire of a Failing Relationship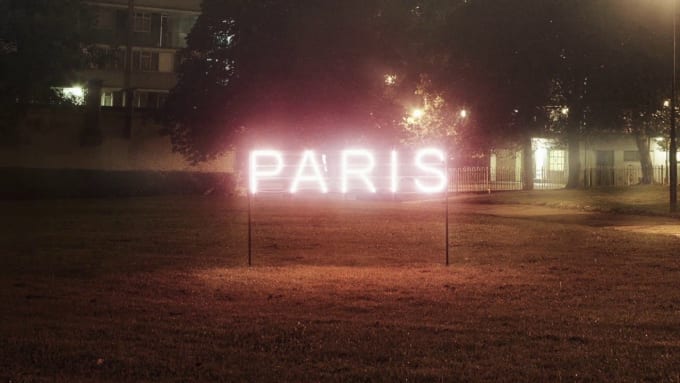 "Paris," an underdog song from The 1975's sophomore album I Like It When You Sleep, for You Are So Beautiful yet So Unaware of It, sets a dreamlike trance on whoever listens to it. The dreamy synth pop beat manages to overshadow the lyrics, where the dream like song takes a turn towards a more nightmarish state. Throughout the course of the album, frontman Matty Healy manages to sing about various hardships in his life, from his mother's postpartum depression ("She Lays Down") to the death of his grandmother ("Nana"), but "Paris" is the one song that anyone who's ever been in love can relate to.
In a 2016 interview with RockUrLife, Healy said that the song "Paris" is about a girlfriend, and how the use of the city was to represent "the salvation of our relationship," and how the lyrics "how I'd love to go to Paris again" from the chorus, are about how Healy wants to go back to when the relationship was new and good, and before it got to a point to where it needed to be saved.
Throughout the song, Healy sings about different aspects of their [his and his girlfriend's] lives and how they've gotten to become different people throughout the relationship. His girlfriend's lack of empathy for him, which is shown throughout various lyrics, and his blunt honesty about cheating on her and his romanticism of heroin, are factors of what's tearing them apart, but Healy is still hopeful and is still singing about going back to Paris with her.
A trait of any good song is its ability to tell a story with a proper beginning, middle, and end. And in a warped sense of it all, "Paris" is able to do that. Verse one is the beginning of the story, the beginning of the relationship and how it all started, starting with the lovely lyrics "she said 'hello', she was letting me know, we share friends in Soho," that are sung by Healy in a way that transports you away from your reality. The second verse is the middle of the relationship, where things aren't the best and where things are starting to fall apart. And the third verse is the explosion of it all, with the end of the relationship in plain sight. Besides the three verses, the song is filled with the chorus "hh, how I'd love to go to Paris again, oh, how I'd love to go to Paris again," which, when repeated, is a fitting way to end the song.
The song tells the story of where the relationship is, and how it got there, and it's a song that we all can relate to. People fall in love and end up in relationships where everything just falls apart, but they don't leave because they remember the way things used to be and they're caught up in a world that's falling apart and they remember their Paris—they remember both the way things used to be and the things that they always planned on happening. In a strange way, "Paris" is the anthem for people who aren't willing or wanting to give up on their relationship because they have hope that it'll all be okay in the end once they find their "Paris."
Like everything else by The 1975, "Paris" is a song you fall in love to, a song that you grow up to, and a song that captures your youth. Maybe "Paris" was the soundtrack to your first, second, or third relationship, and maybe the next time you hear the song you'll be able to think back to when everything was good and new and didn't need to be saved.
Sources:
1. Guérin, Valentin. "Interview : THE 1975 (31/03/16)." RockUrLife, 15 Apr. 2016.