Beat is powered by Vocal creators. You support
Adam Wallace
by reading, sharing and tipping stories...
more
Beat is powered by Vocal.
Vocal is a platform that provides storytelling tools and engaged communities for writers, musicians, filmmakers, podcasters, and other creators to get discovered and fund their creativity.
How does Vocal work?
Creators share their stories on Vocal's communities. In return, creators earn money when they are tipped and when their stories are read.
How do I join Vocal?
Vocal welcomes creators of all shapes and sizes. Join for free and start creating.
To learn more about Vocal, visit our resources.
Show less
Silver Linings Playlist: Soft Rock
Silver Linings #24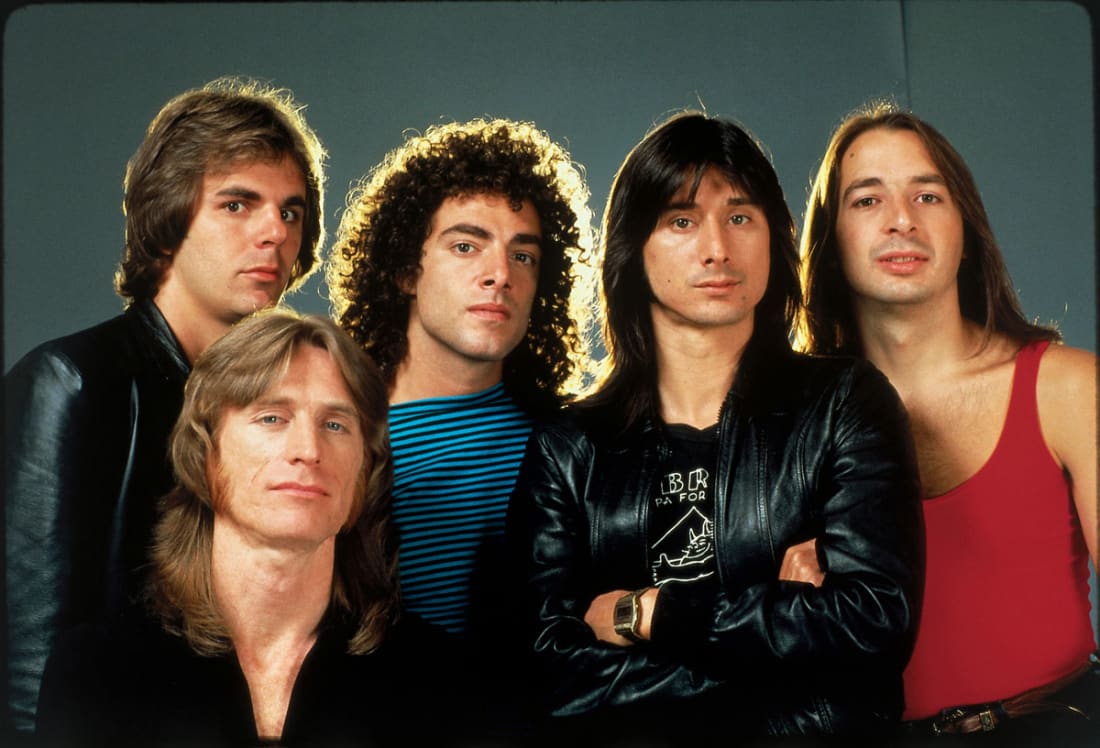 Hello, and welcome back to Silver Linings where I find the best of the maligned and forgotten, and make sure to have your lighters ready.
Music is one thing that few people can agree on completely.  While one person may love Snoop Dogg, another may hate him.  Many genres see their merits debated, but still have lots of fans ready to go to bat for them.  However, if there's one genre on the radio that people love to diss more than any other, it would be soft rock.  Over the years, I've heard detractors refer to the genre as wimpy, lightweight, mushy, and a whole host of other words that would end up on George Carlin's dirty words list.
However, soft rock is still an unusual genre worthy of analysis.  See, soft rock is the least definable genre in music.  You listen to Metallica, you can peg it as heavy metal.  A Bob Marley song is clearly reggae.  Soft rock, meanwhile, has so much overlap with the others that it becomes hard to define.  Someone I heard a long time ago (I can't remember who or when) said of porn, "I can't describe it, but I know it when I see it."  Soft rock is much the same way.  You hear a song and just associate it with that label.
As such, as much as people like to bash the label of soft rock, there are great examples of it well worth listening to.  Like with my Epic Playlist, this is another one where I got some picks from family and friends (thanks a ton to all contributors)!  Now, turn up the volume, turn down the lights, and enjoy some lighter fare that's worth defending.

'Alone' by Heart
Few women have a voice to match Ann Wilson.  She and her guitarist sister, the late Nancy Wilson, were the heart of, well, Heart.  Of all the showcases of Ann's amazing pipes over the years, this is the one that grabs me every time.

'Angel of the Morning' by Juice Newton
Remember when I spoke of overlap?  Here's CMT's first big superstar who's also been a fixture of the soft rock stations since the 80s.  Juice Newton took this song from the 60s and gave it incredible power with her pained delivery.  This is one of the best covers of all time.

'Baby Come Back' by Player
Most people these days only know this 70s staple as the song Bumblebee used to help Shia LaBeouf get laid in the first Transformers movie.  That does this song a disservice.  The vocal harmonies grab attention every time, and Peter Beckett isn't afraid to show off his impressive guitar work on it.

'Baby, I Love Your Way' by Peter Frampton
People don't give Peter Frampton enough credit.  He is one of the best live performers to come out of the 70s. There's a reason his live album is his most successful one.  This simple love song doesn't need anything more than simple instrumentation and Frampton's fine voice to fit a quiet night.  Just ignore UB40's butchering of it.

'Careless Whisper' by George Michael
This is the number one song of 1985 for good reason.  The opening sax riff grabs your attention, and George Michael's heart-wrenching delivery holds it.  If even a die-hard metalhead like Bennett the Sage on YouTube can admit he likes it, it must be doing something right!

'Cat's in the Cradle' by Harry Chapin
One of the greatest folk artists of the 70s, Harry Chapin released a song so iconic that the title itself had become an idiom.  While Ugly Kid Joe's alternative cover in the 90s was okay, I much prefer the simple acoustics and Chapin's almost whispered vocals in the original version.

'Dream Weaver' by Gary Wright
I don't mind Enya personally, but for those who think Enya's atmospheric tunes are too soft, "Dream Weaver" has you covered.  Gary Wright's work with the synthesizers is one of a kind. I think only Styx got close to matching Wright's use of the then-new technology.

'Escape (The Piña Colada Song)' by Rupert Holmes
When people think of yacht rock, the first thought naturally goes to Jimmy Buffett and "Margaritaville."  However, Rupert Holmes' joke song about a failed attempt at infidelity is just as iconic.  Even if you find the joke not that funny or only remember the catchy chorus, it's still a fun song to listen to.

'Every Rose Has it's Thorn' by Poison
There was a time that it was considered uncool for a hard rock band to do a ballad.  Bret Michaels and the rest of the band Poison said, "Screw that," and did it anyway.  The result is a lighters-in-the-air piece so memorable that even Bill and Ted quoted it in the second movie.

'Eye in the Sky' by The Alan Parsons Project
Even prog rock ends up connecting to soft rock sometimes as proven with this 1982 classic.  The instrumentation is layered flawlessly, and Eric Woolfson and Chris Rainbow's vocal harmonies seal it.  Alan Parsons's project scored an A.

'Honesty' by Billy Joel
Any number of Billy Joel's songs can be put here, but "Honesty" is my personal favorite.  It begins with just Billy's gruff voice and his piano and just layers more instruments, building to a huge climax.  Considering he was known for story songs, this was the best one to be structured that way.

'How Deep Is Your Love' by The Bee Gees
Soft rock even bleeds into disco sometimes.  Of course, it helps that it did so on one of the greatest movie soundtracks of all time.  This is one of my favorite songs of all time primarily thanks to the perfect vocal harmonies of Barry, Robin, and Maurice Gibb, and this was the perfect song to end Saturday Night Fever with.

'I Can't Go For That (No Can Do)' by Hall and Oates
Daryl Hall and John Oates are just as hard to pin down as the soft rock genre itself.  This track fuses jazz, new wave, and soft rock into a hypnotic mixture.  It sounds so good that it almost makes you forget that this is a song about a guy trying to keep a relationship from getting serious.

'I Keep Forgettin' by Michael McDonald
Former Doobie Brother, Michael McDonald's soaring voice and tight piano playing grab your ears and don't let go.  The upbeat bass and drum accompaniment bring up the energy more than typical for a soft rock song.  Indeed, it sounds more like Motown.

'I Want to Know What Love Is' by Foreigner
According to VH1's Behind the Music, this was the song that broke Foreigner as absolutely nothing would EVER top it.  Mutt Lange's production was absolutely flawless, and Lou Gramm gave the vocal performance of his entire career.  If it was to be the end of Foreigner, then what a way to go out!

'In Too Deep' by Genesis
There were plenty of selections from Genesis as well as Phil Collins's solo work, but "In Too Deep" was easily the best choice.  The minimalist approach with the instruments served wonderfully to highlight Phil's soft vocals and lyrics.  This is the perfect doomed relationship song for Christian Bale to load up in American Psycho.

'Is This Love' by Whitesnake
Though my sister contributed this pick, I easily agree as this is one of the greatest power ballads of all time.  David Coverdale's powerful voice sell the pain of the lyrics, and John Sykes gives an amazing yet low-key guitar solo.  On a side note, the video is easily my pick for the sexiest video of the 80s due to the sheer heat between Coverdale and then-wife Tawny Kitaen.

'The Lady In Red' by Chris de Burgh
This is the most unabashedly romantic song I had ever heard, bar none.  Chris de Burgh's lyrics paint an incredibly vivid portrait of a rendezvous with a woman who went the extra mile for the occasion, and Chris absolutely sells it with his soulful singing.  With this level of talent, it's a shame that Chris was just a one-hit wonder here.

'Magic' by Olivia Newton-John
While opinions were decidedly mixed on the movie Xanadu, opinions were overwhelmingly positive on the music, especially the lead-off on the soundtrack.  While this song is very much about Newton-John's character in the movie, the way it pushes the concept of following dreams is so powerful that it's no wonder why it became one of the biggest hits of 1980.

'New Kid in Town' by The Eagles
Hotel California is one of the greatest albums in history, and "New Kid in Town" is right up there with the title track as the stand-outs on the album.  Don Felder's guitar work is top tier, and the combined vocals of Glenn Frey and Don Henley knocked it out of the park.

'Open Arms' by Journey
I sure as hell couldn't leave Journey off a list like this.  While every part of this ballad is practically perfect, the foci clearly are Jonathan Cain's piano mastery and the vocals of the legendary Steve Perry.  Perry's singing here rips me up every time without fail.

'Said I Loved You... But I Lied' by Michael Bolton
I'm not a fan of Michael Bolton in general, but I gladly make an exception for this track from 1993.  Mutt Lange provides his fantastic production work again, and Bolton's voice doesn't go overboard like it tends to.  Restraint serves him extremely well here. 

'Sailing' by Christopher Cross
It's a shame Christopher Cross' career didn't survive the MTV revolution of the 80s.  This is one of the most relaxing songs in existence, almost like going on a quiet boat trip.  The catchy guitar line combined with Cross' soothing vocals put me at ease like no other song can.

'Somebody's Baby' by Jackson Browne
Anyone who was around in the 80s remembers this classic from the movie Fast Times at Ridgemont High.  This is probably the catchiest soft rock song I ever heard.  Also Jackson Browne paints a picture of young love so perfectly with his words that it's no wonder it played every time Jennifer Jason Leigh got it on in the movie.

'Summer Breeze' by Seals & Crofts
Jim Seals and Dash Crofts were an acoustic duo who found the middle ground between the folk and soft rock audiences with this 70s gem.  I swear, I could just lean back and listen to these guys' gentle guitar and mandolin all day and be content.

'Tonight's the Night' by Rod Stewart
While a lot of soft rock songs are about love, very few are about sex.  Leave it to Rod Stewart to answer the call with this little ditty which was the biggest hit of 1977 despite the VERY suggestive lyrics.  I'm surprised it even got on the air with lines like "Spread your wings and let me come inside."  A little on the nose, Rod.

'Walking In Memphis' by Marc Cohn
Marc Cohn was referred to as the last singer-songwriter, and "Walking in Memphis" is the reason why.  Describing a trip he took to Memphis that was almost a spiritual awakening for him, Cohn goes into such detail that his storytelling skills could give Billy Joel a run for his money.

'Wildfire' by Michael Martin Murphey
This is one of my mother's favorite songs of all time, and I can see why.  The lyrics about a lost love could top the greatest story songs in folk or country, and Murphey's voice could easily compete with John Denver's.  It even begins and ends with one of the most memorable piano riffs of the era.

'With or Without You' by U2
The Joshua Tree is one of the greatest albums of all time, and "With or Without You" is, arguably, the greatest track on the album, even more than "Where the Streets Have No Name" or "I Still Haven't Found What I'm Looking For."  Bono took the trouble he had balancing his career and his marriage and spun it into gold with the help of the Edge's guitar licks and Adam Clayton's memorable bass line.

'You're So Vain' by Carly Simon
Who says soft rock can't have an edge to it?  Carly Simon paints a portrait of a lover who's a total narcissist, later confirmed to be Warren Beatty (at least for the second verse).  It also has a much grander scale than most soft rock songs, even including a full string section.
As you can see, there are lots of songs identified as soft rock that anyone can enjoy.  I actually trimmed this from a longer list.  Which soft rock gems did I leave out?  Let me know, and take care!