Beat is powered by Vocal.
Vocal is a platform that provides storytelling tools and engaged communities for writers, musicians, filmmakers, podcasters, and other creators to get discovered and fund their creativity.
How does Vocal work?
Creators share their stories on Vocal's communities. In return, creators earn money when they are tipped and when their stories are read.
How do I join Vocal?
Vocal welcomes creators of all shapes and sizes. Join for free and start creating.
To learn more about Vocal, visit our resources.
Show less
What Singing in a Chorus Has Done for Me
And Why You Should Sing in a Group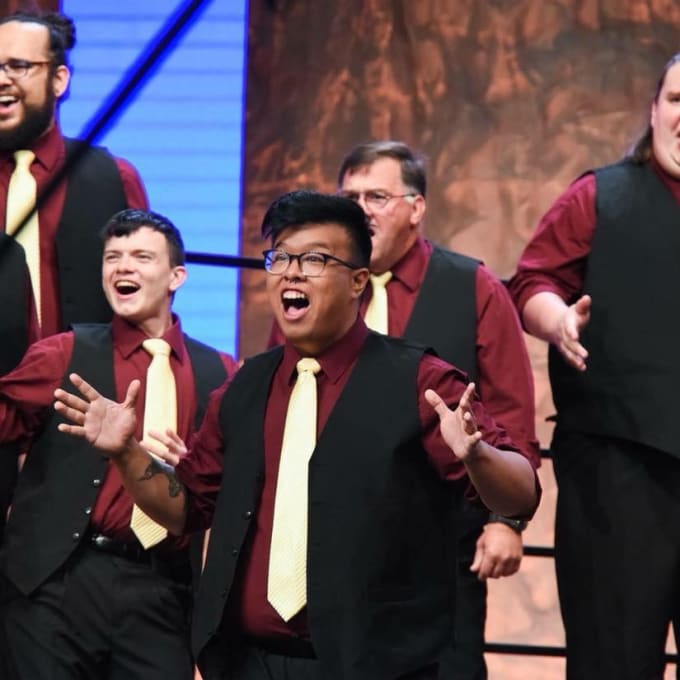 I've been singing all my life. Ever since that faithful day in elementary school, where they showed the younger students all the different instruments they can play, or the group they can sing in. I was immediately enamored with the violin, and with singing. 
As I got older, I made singing a priority. I made sure that I was always in some form of singing group, be it a class, an extracurricular activity, or drama club. From a young age, singing in a group helped me socialize, learn how to work in a team, and problem solve on the spot. I couldn't function well without singing in a group. 
As soon as I got to college, I went to a specialized college; SUNY College of Environmental Science and Forestry. I love nature. I love working with people. I wanted to talk to people about nature. When I went to school, I didn't even think about the lack of music at my school. I decided then to join the a cappella group at the college. I had to drop it due to academic and personal reasons (ESF was freaking hard, and I really needed to focus on my school work). 
As soon as I dropped the a cappella group, my mental health started to decline. I was stressed, I wasn't eating, I was barely sleeping. It was hard for me to focus. After a year of not singing, I was a wreck mentally, emotionally, and academically.
My sister started at the school next door for her master's degree at Syracuse University during my junior year. The spring of that year, she told me to audition for a few different choirs. I didn't know I could do that! If I knew earlier I could participate in the music school at SU, I would have jumped on that in a heartbeat. 
I became an unofficial music student. I was singing in two groups, the Hendricks Chapel Choir, and the Oratorio Society, I also joined Phi Mu Alpha Sinfonia, the men's music fraternity, and spent a ton of time at the music school. I learned so much about myself as a singer, and met even more amazing people. 
Not only was I meeting more people and being social, my grades went up. By the end of spring semester junior year, I was getting above a 3.0 GPA. But the end of the senior year, my GPA for the semester was a 3.6. I was focusing again, I was thinking clearer, I was less stressed... joining the choirs really helped me focus on my science studies. 
Fast forward four years, I'm still singing in the Oratorio Society (it mixes community folk and students!), and I sing in a local barbershop chorus, Harmonic Collective. Singing in these groups gives my mind a break from my job. It lets me sing away the stress I feel from my personal or professional life, and I've been able to travel all over New York State, as well as the country. 
I wouldn't know what I'd be doing without my singing groups. I may have more money in my pocket, but I wouldn't be as successful, or as happy. Look it up, singing in a group is one of the most beneficial activities you can do for your life.