Beat is powered by Vocal creators. You support
Julia Risitano
by reading, sharing and tipping stories...
more
Beat is powered by Vocal.
Vocal is a platform that provides storytelling tools and engaged communities for writers, musicians, filmmakers, podcasters, and other creators to get discovered and fund their creativity.
How does Vocal work?
Creators share their stories on Vocal's communities. In return, creators earn money when they are tipped and when their stories are read.
How do I join Vocal?
Vocal welcomes creators of all shapes and sizes. Join for free and start creating.
To learn more about Vocal, visit our resources.
Show less
Why We Need Ashley Tisdale
Why the time is right for her moment of impact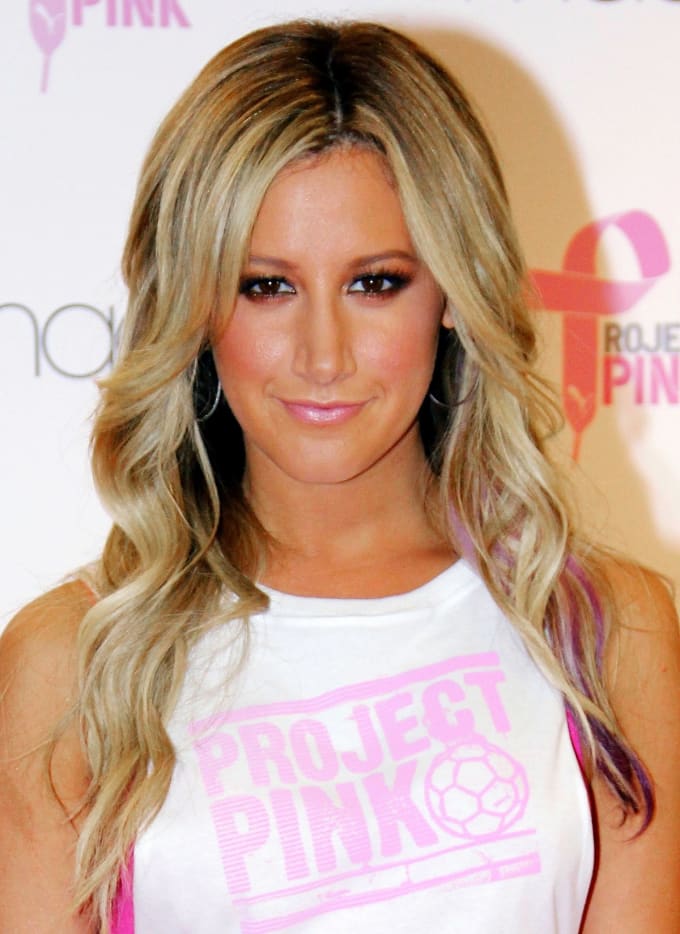 As we head into the summer, it seems we are moving into a season of musical comebacks. I, for one, could not be happier. Like many others, I witnessed the Jonas Brothers appearance on James Corden. I also was glad to hear Aly and AJ's new single. However, I am most excited about my teenage role model returning to the studio. I believe that it is because of her musical background and impact that it is the time for Ashley Tisdale.
The Beginning of Ashley's Solo Career in Music
In 2007, when she released her first album, Headstrong, it was extremely powerful to me. When I was a kid, the crop tops were in. If you could show as much of your skin, look sexy, and be as young as possible, people would want you more. However, Ashley used her debut album to discuss some unpopular truths at the time. Several songs talked about being a real person as opposed to what the media perceived her to be, and the pressures of fame. But what stuck out to me, was one song, "Don't Touch." The lyrics asked guys to treat her with respect and get to know her as an individual, instead of touching her. At this time in my life, I felt pressured to wear lipstick, show cleavage, and look as desirable as I could. Yet, I didn't always feel comfortable with that. So here was this big Disney Channel star, singing to me in my bedroom, saying it was alright to take things slow. It was fine to feel comfortable living a lifestyle that worked for me. This was before celebrities like Meghan Trainor, Winnie Harlow, and the #MeToo movement made being a real woman feel cool or powerful. So for me, it felt like a beautiful princess had given me permission to be myself and not rush into anything I might regret in the future.

Ashley's Impact
I have always been a huge fan of Ashley Tisdale. I remember watching High School Musical at a young age, and thinking that while I didn't like Sharpay, I was able to respect her acting abilities. She was a role model that I copied for a little bit in what I wore and what I sang. When I watched her music video for "Voices in My Head," I couldn't believe that my idol was dealing with some of the same things I had been. Speaking as a person who has struggled with a panic disorder for the last five years, this means so much. I am so glad that she has finally felt brave enough to share, because it gave me hope and courage as well. All I wanted to do was run and hug her and say, "It's going to be alright. You are a beautiful warrior."

So Why Do We Need Ashley Now?
So you might be thinking, 'That's great and all, but why do we need her now? Why I should listen to the girl who hasn't released an album in over a decade?" Here's why. All the songs on this album are dedicated to what it's like to live with anxiety and depression. These are songs describing the daily anxieties that many people struggle with, and telling these fears to back off. Symptoms is the heart of a person making the decision to not be ruled by anything that could possibly hold her back. Plus, all the songs have a positive sound and message. Many people who turn to music for relief from worries have a difficult quest for encouragement. Of course, we can find many songs about depression and sad things out in the world. But seldom are the times, we hear of someone standing up to mental illness and kicking it's butt in music. Songs like these are just one more thing that are going to make these conversations easier to have with family and friends.

In conclusion, if you or someone you know is struggling with anxiety and/or depression, I can highly recommend adding Ashley Tisdale's Symptoms to your playlist. Her lyrics express so powerfully how so many of us feel. Her voice shares a longing and ache to be free from the chains of fear. And what's even better you can here the relief of finding and embracing it. And to Ashley, I would like to say, keep going, girlfriend. I have no idea if you will ever read this. But hopefully, it will show people how your music can move us. It is my hope and prayer that your music will become the songs that show people that it is possible to win their battles, and make an emotional difference in their lives.