Lil Uzi Vert - Luv Is Rage 2
Does the new album live up to the hype?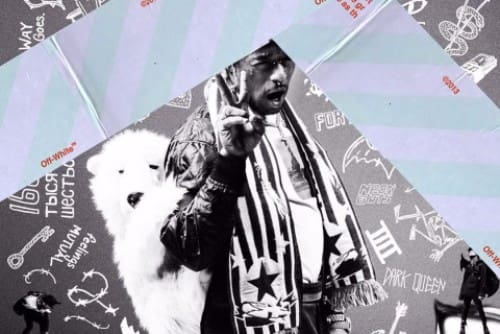 Will his new release solidify his place in Hip-Hop?

How did we get here?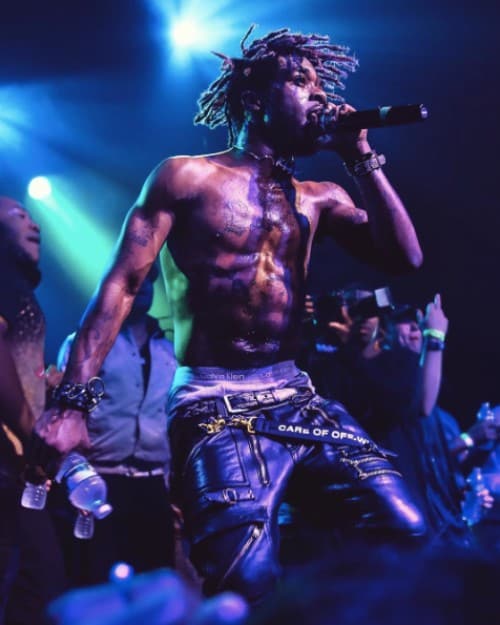 Since bursting onto the scene in 2015 with Luv is Rage, Lil Uzi Vert has been a magnet. He has managed to keep polar opposites talking about him—both his haters and his fans. After several mixtapes, a feature on "Bad and Boujee," and the success of "XO Tour Life," his career has skyrocketed to new heights.
With these accomplishments under his belt, it's no wonder why Luv is Rage 2 has been one of the most anticipated projects of the year. And now that it's finally here, it's projected to top the Billboard 200 chart.
Up to this point, his career has taken advantage of, and relied on the momentum generated by his previous efforts. Will his new release solidify his place in Hip-Hop?
Analysis
At times on this project, the answer is yes.

When he's at his best on this record, Uzi is a rockstar. Yet unfortunately, he's just not a full-fledged rockstar yet. After all, Uzi's idols like Marilyn Manson were famous for creating waves, not riding them.
When he links up with Pharrell and The Weeknd for "Neon Guts" and "UnFazed," the chemistry is undeniable. When he ditches his usual formula for something slightly introspective like, "Dark Queen," the hype surrounding him seems to makes sense.
Yet too often he is reluctant to stray from that winning formula. Although he is more polished on this record, there still isn't much substance or food for thought on this—even on some of the more "deeper" cuts.
His thought process while songwriting follows this cycle: mention an encounter with a woman—wait, she's a woman I stole from some lame man; I have plenty of diamonds, money, and foreign cars. I have plenty of haters but it's okay because I sleep with their girlfriends.
If you're going to follow this formula, at least make it a little more interesting. Uzi is easily one of the most unconventional artists Hip-Hop has seen in years, which makes him exciting at times… when he's not rapping about generic topics that is.
This isn't to negate the fact that Uzi has his strengths. These include charisma, melodic vocal inflections, rapid-fire flows, hypnotizing beats, and the ability to make catchy songs. He has become synonymous with the adlibs "yea" and "what" that many rappers are using today. He even uses these sparingly on this record (because he normally exhausts these words).
Even so, much of this project feels like the same microwaved, mindless, melodic trap bangers he always puts out. On "X," he states the obvious: "I don't want my ex/ break up with a text." "444+222" has a cringe-worthy reference to Jay-Z's most recent album. Songs like "Two" are redundant and provide no depth: "I ain't gonna lie I got money and the power!" Cool Uzi, but what does that mean to you? 
The Verdict
By sticking to his guns so much, he has begun to sound as if he's running out of bullets. Which makes me wonder: how long can he keep this up? Many of these songs could've easily appeared on his previous projects, and no one would notice the difference. The bar was high for this project; and yet the majority of it is underwhelming.

If you want to cut to the chase and listen to the best songs, I recommend the following: "Sauce it Up," "XO Tour Life," "Dark Queen," "Unfazed," "Neon Guts," "No Sleep Leak," and "How to Talk."
All things considered, Lil Uzi Vert has come a long way. It's likely that he will ride the momentum of this project into his next songs, and next projects. Luv is Rage 2 displays slight growth despite recycled content. C+.