Beat is powered by Vocal creators. You support
Kyle Mantha
by reading, sharing and tipping stories...
more
Beat is powered by Vocal.
Vocal is a platform that provides storytelling tools and engaged communities for writers, musicians, filmmakers, podcasters, and other creators to get discovered and fund their creativity.
How does Vocal work?
Creators share their stories on Vocal's communities. In return, creators earn money when they are tipped and when their stories are read.
How do I join Vocal?
Vocal welcomes creators of all shapes and sizes. Join for free and start creating.
To learn more about Vocal, visit our resources.
Show less
Long Live Mac Miller, King of the Weirdos
The late rapper's passing is one of hip hop's biggest tragedies.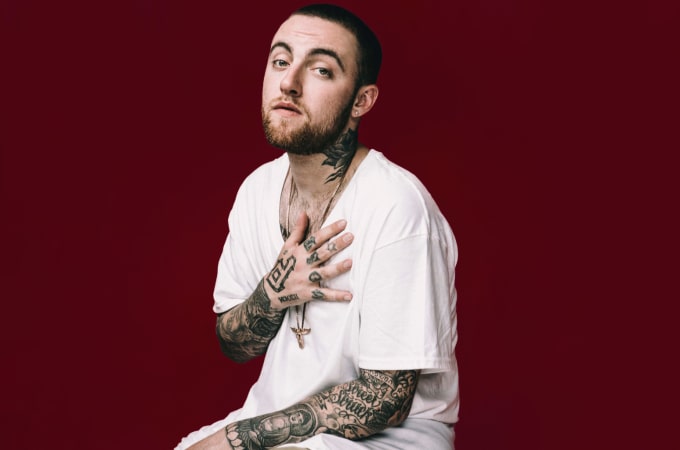 I first heard of Mac Miller in 2010. I was 12 years old and had just started to care about what kind of clothes I wore. I was going into the 8th grade and I knew exactly what I wanted to get for the new school year: snapbacks, crewneck sweaters, and Nikes. I had stumbled across Mac's "Nikes On My Feet" video that summer, and became enthralled with the youthful rapper's confident mic skills and unique fashion sense. I related to him. He was a young suburban white kid who loved hip hop more than anything, just like me. He loved skating around with his friends and getting high, just like me. He was hopeful and full of life, just like me. And as the years went on, I still always felt that Mac was just like me.
After a few years of releasing fun-filled frat-rap mixtapes, Mac stepped it up a notch. He released Macadelic, a swirling syrup of psychedelia and unanswered questions, punctuated with features from Kendrick Lamar and Lil Wayne. I loved that tape. It came out just as I was beginning to question the world around me. I had began experimenting with weed, and I was asking myself all kinds of questions that the typical overthinking 14-year-old asks themselves:
"Why am I here?"
"What is my purpose?"
"Is there life after death?"
Mac was asking the same questions on Macadelic. I felt like I was understood, at least a little bit, after hearing the mixtape. Later, in June 2013, Mac released Watching Movies With the Sound Off, a defining album of 2010s hip hop. As soon as I heard the Earl Sweatshirt-produced intro track "The Star Room," I knew that Watching Movies would be one of my favourite albums. "Hallelujah, thank god I have a future, praying I don't waste it, getting faded, smoking blunts until I'm coughing up tar," the opening lines of the album set the tone for the entire thing. Mac is meandering around the darkest corners of his psyche, looking for answers, and sharing his findings with us. With me. When he said, "But me, I'm still trapped inside my head, it kinda feel like it's a purgatory," I related to it. I was constantly in my own head, hardly talking, always thinking. Listening to Watching Movies was like hanging out with someone who truly understood what I was going through.
As the years went on, Mac's music matured, and so did I. When he released Faces, his most personal mixtape ever, touching on drug addiction, mental illness, and suicidal thoughts, I was right there going through it with him. When he released GO:OD AM the following year, speaking on his recovery and his road to redemption, I followed along, looking for my own light. When he released The Divine Feminine, he professed love and understanding, helping shape my own views about where love and relationships fit into the cosmic scheme. Finally, Mac released Swimming this past August. An album about learning to swim in your demons instead of drowning with them. It was advice that I desperately needed, and came to me at one of my lowest points ever. Once again, even after all these years, Mac was there, talking me through it.
That's why the news of Mac's tragic death felt so heavy. This wasn't just another rapper tragically passing away. This was one of my favourite artists, taken from the world long before his time, with so much left to give. I remembered the countless lyrics he'd written about being ready to overdose, ready to leave the world behind. Mac danced with death like it was routine. The lyrics from "Perfect Circle" immediately popped into my head:
Everybody saying I need rehab
Cause I'm speedin' with a blindfold on and won't be long
'til they watching me crash
And they don't wanna see that
They don't want me to OD and have to talk to my mother
Tell her they could have done more to help me
And she'd be crying saying that she'd do anything to have me back
All the nights I'm losing sleep, it was all a dream
There was a time that I believed that
But white lines be numbing them dark times
Them pills that I'm popping, I need to man up
Admit it's a problem, I need a wake up
Before one morning I don't wake up
Mac knew what kind of path he was on, unfortunately, he couldn't seem to get off of it.
Mac wasn't just a rapper, he was our rapper. Our generation's first icon lost. We watched him grow, and grew along with him. We watched him transition from a highschool-aged YouTube rapper to one of the most respected artists in hip hop. We watched as he spiraled further into the depths of addiction and mental illness, only to pull himself out and fall back in again over and over. At a certain point, it felt like routine. Mac would disappear, fall back into drugs and depression, and then eventually emerge with a new record. Each time he'd do these big, grand interviews about how he's recovered, how he was doing so much better, only to fall back into that hole all over again. It's unfortunate, but it's also frighteningly common. Addiction is a life-long battle, and Mac was only human.
Mac Miller left his mark on everyone. He had a hand in every corner of the rap game. He kicked it with the street rappers like Retch and Conway, the underground weirdos like Earl Sweatshirt and ScHoolboy Q, he even worked with artists like Chief Keef and Juicy J. Mac did not discriminate. He loved hip hop in all of its forms, and hip hop loved him in return. It's evident that Mac was one of the most respected people in the industry. Nearly every major artists has shown him love, and has a story or two about him. The best part is that seemingly no one has a bad story about Mac Miller.
While Mac may be gone in the physical form, his art will live with us forever. His music will remain timeless. Whenever I'm feeling down, I'll turn on Watching Movies and remember Mac, twiddling around the darkest corners of his mind, always with a smile on his face.
No matter where life takes me, find me with a smile/Pursuit to be happy, always laughing like a child/I never thought life would be this sweet/It got me cheesin' from cheek to cheek/And I ain't going to wait for nothing, cause that just ain't my style/Life couldn't get better, this 'gon be the best day ever.
Rest easy, Mac.