Beat is powered by Vocal creators. You support
Kendall Earl
by reading, sharing and tipping stories...
more
Beat is powered by Vocal.
Vocal is a platform that provides storytelling tools and engaged communities for writers, musicians, filmmakers, podcasters, and other creators to get discovered and fund their creativity.
How does Vocal work?
Creators share their stories on Vocal's communities. In return, creators earn money when they are tipped and when their stories are read.
How do I join Vocal?
Vocal welcomes creators of all shapes and sizes. Join for free and start creating.
To learn more about Vocal, visit our resources.
Show less
Respect for BTS and ARMY
What Makes ARMY Get Upset and Why It's Important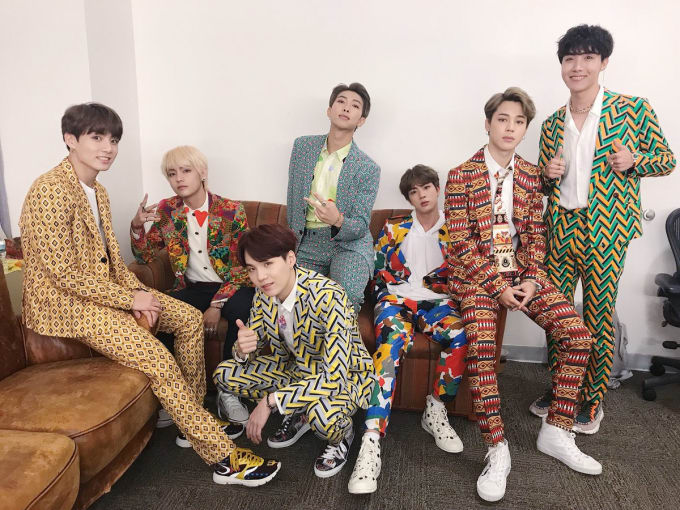 With worldwide superstars BTS appearing on multiple shows and speaking at the UN; the world's attention has been on ARMY and the band. The Love Yourself Campaign was created to fight violence and promote confidence in oneself. The campaign has not only gained millions of outspoken supporters; it has also raised over a million dollars, thanks to BTS donating a percentage of their sales of the love yourself series to the campaign. Several news stations, both local and nationwide, have reported on the impact that BTS has made. However, as BTS has made the minds of the general public change, there are still many people who do not fully understand the impact of the multi award winning group. 
Just recently, a local ABC news station did a piece on BTS speaking at the UN. The ARMY, BTS' fan base, found issue with the comments made one of the news anchors (Twitter account @kendisgibbson) 
Several ARMY have written complaints directly to the news station; with many more tweeting at the news anchor's twitter account. Many have filled his tweet replies with their responses to his comments. He has not yet responded to any of the tweets and his lack of acknowledgement only seems to be making things worse.
What is the reason for the ARMY having such a reaction? Well looking at the mentions for the news anchor in question brings up several. Many are upset due to his generalization of the fans of BTS. While a large portion of the fandom are made up of young girls, going to any hashtag on twitter made by the fandom will show that people from all walks of life enjoy the group too. Also, just because the a large portion of the fans are teens or girls doesn't decrease the impact made by a group. Nor does it diminish the talent of the group. 
Hashtags such as #ARMY and the more recent #Speakyourself, inspired by the leader of BTS' speech to the UN allows fans of all ages and gender identities to show their love and be themselves. The hashtag is filled with stories of people who have been inspired and have had their lives changed by BTS. 
"Just another boy band" is simply the not true. BTS have become the first K-pop group to speak at the UN. Their Love Yourself campaign has earned over a million dollars for UNICEF. A harsh generalization like that is an insult to BTS and to the ARMY that supports them.
What adds insult to injury is that there are tweets made by this same news anchor that praises BTS and is meant to excite the fandom. People would argue that this type of behavior is "clout chasing," or using someone more famous to make yourself more famous. 
The comments made by the news anchor are similar to comments made by people who don't do their research. Knowing all the facts and educating yourself on topics is what being an anchor is about; the statements that came out of his mouth prove that he has not lived up to the job description.