Beat is powered by Vocal creators. You support
Carlos Gonzalez
by reading, sharing and tipping stories...
more
Beat is powered by Vocal.
Vocal is a platform that provides storytelling tools and engaged communities for writers, musicians, filmmakers, podcasters, and other creators to get discovered and fund their creativity.
How does Vocal work?
Creators share their stories on Vocal's communities. In return, creators earn money when they are tipped and when their stories are read.
How do I join Vocal?
Vocal welcomes creators of all shapes and sizes. Join for free and start creating.
To learn more about Vocal, visit our resources.
Show less
The List: David Cassidy (The Partridge Family) R.I.P.
A belated tribute to one of the biggest talents of the 1970s who redefined the term: "the teen heartthrob".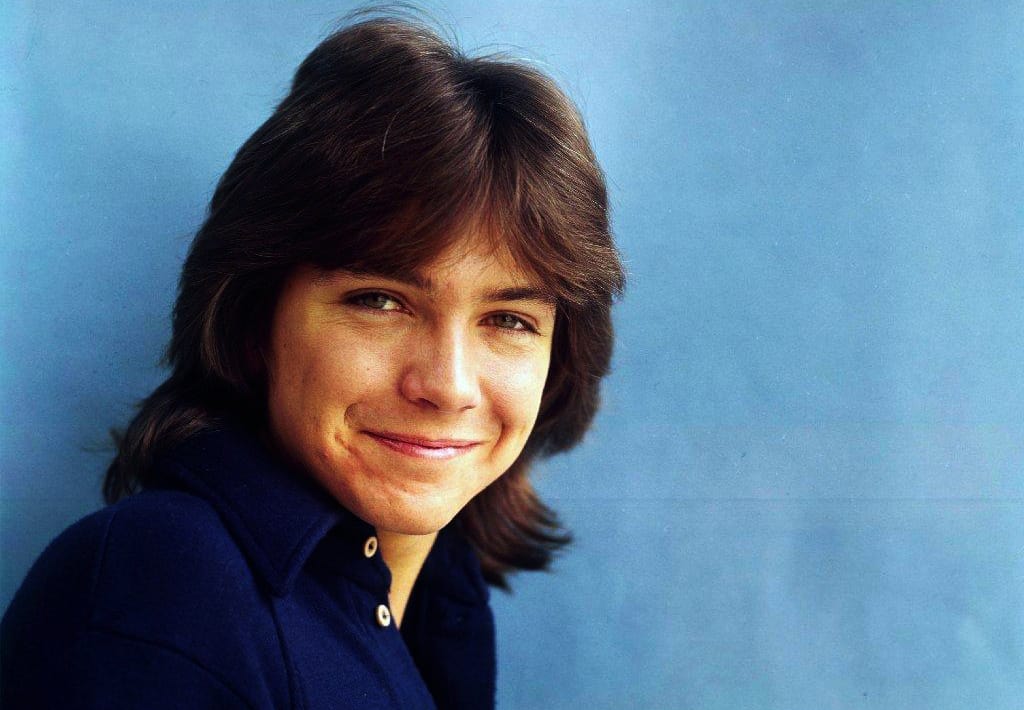 Hello one and all:
Just two days before Thanksgiving, another iconic music star left our world at the age of 67, the exact same age as Tom Petty. David Bruce Cassidy, the one-time star of the hit 1970s music sitcom: "The Partridge Family" and who carved out an extensive career in television and music, died this past Tuesday of liver failure.
He was born into show business as his father was singer, actor and stage star Jack Cassidy who was married to his on-screen mother, the legendary Shirley Jones, who was his actual stepmother in real life. The surprise was learning that like me, we was born in New York City, not Southern California.
He was an instant star on the show "The Partridge Family as both he and Jones were the only ones actually singing as the others lipsynched and mimed playing the instruments. The show was intended as a comedic, fictional look at a family rock n' roll band modeled after the popular 1960s band, the Cowsills. But, Cassidy was the one many tuned in to watch. With his long, flowing chestnut hair, hazel eyes and his cream-sounding voice made him a teen heartthrob whose face was all over many "16" and "Tiger Beat" magazines in the early 70s. His life, post the show, was a rollercoaster of ups and downs as he would experience everything from "has-been" status to substance abuse issues, to even financial issues and despite still performing, would also include health issues including dementia. He was also half-brother to another teen heartthrob, Shirley's son from her marriage to Jack Cassidy: Shaun Cassidy, who would star in the popular teen detective series, "The Hardy Boys and Nancy Drew Mysteries" and would score a number one smash with his cover of the Crystals' 1963 hit: "Da Doo Ron Ron" in 1977.
One of my earliest memories in my early 80s youth was watching "The Partridge Family" and actually enjoying it, mainly over the fact that unlike my family, they functioned like a caring, loving family and of course, the interesting fact was that they did it (like myself) without the benefit of a father figure. It was years later that I took the time to listen to their actual music. Cassidy's voice and charm exuded easily on the few tracks that I liked. I find it sad that like many music icons in our time, their lives are cut short all too soon. Still, we always have their music and in Cassidy's case, old episodes of "The Partridge Family", of which I am now watching on Amazon.
Here's a short list of the few faves I'll remember David Cassidy by.
Cherry Picks.
5. "I Woke Up In Love This Morning" (1971)
One of the Partridge's signature hits that made it to radio and cemented both the group's and the show's popularity. It's pure bubblegum pop with Cassidy giving his most assured, vocal performance in a song what was only under three-minutes. The song appeared in the second season debut episode: "Dora, Dora, Dora" where it was performed at a military base.

4. "Come On, Get Happy" 'The Partridge Family' Theme (1971)
The iconic second season theme is the most memorable as the classic harpsichord opening is the most prevalent hook. Then, Cassidy with his backup singers do their thing. It was a vast improvement over the first season theme song which had the exact same melody, but was lyrically different. "Hear Us Singin'" was its original title; but this is the theme that will always burn in our brains and hearts.

3. "Cherish" (1971)
Cassidy could do no wrong as he would do a solo cover song of The Association's 1966 classic hit. Sure, apples and oranges here; but Cassidy's earnest vocals and delivery still resonate. He took it into the Billboard top 10 in 1971.
2. "I Write The Songs" (1975)
Although the 1976 Barry Manilow classic number one smash is the one widely known to the masses, Cassidy's rendition is also just as stirring and powerful as evidenced in this video clip from 1975. His vocal delivery sells the song just as Manilow's did back in the same year this was released. Interesting fact, it was written by Beach Boy, Brian Johnston who won the Grammy for Song of the Year in 1976 with the Manilow version. It's still a testament to the power of the song's theme of music that another artist could still give us a potent and powerful performance with the same song.

Finally...

1. "I Think I Love You" (1970)
Already widely considered by many as the group's signature song and the only known number one song by a "fictitious" family. The "Ba-ba-baah's" are the first thing that gets our finger's snapping. Cassidy's vocals provide the foundation, leading up to the chorus crescendo. It's the one song known to all of us. The most interesting fact was the song was played mostly in its entirety in an episode where the "family" was booked a gig at a feminist rally set up by Keith Partridge's (Cassidy's character) on-screen girlfriend; a testament to how dated the show is as it dealt with then-issues such as the Vietnam War and the Women's liberation movement. Although...a hilarious prologue involving a skunk and the family dog gave us a preview of the song in one episode. It's the one song that is always a staple in my 1970s 'list...and always will be.
Thank you, Mr. Cassidy...wherever you are. Rest in peace.
Next List Pending.
David Bruce Cassidy 1950 - 2017. R.I.P.