Beat is powered by Vocal creators. You support
Nathan Sartain
by reading, sharing and tipping stories...
more
Beat is powered by Vocal.
Vocal is a platform that provides storytelling tools and engaged communities for writers, musicians, filmmakers, podcasters, and other creators to get discovered and fund their creativity.
How does Vocal work?
Creators share their stories on Vocal's communities. In return, creators earn money when they are tipped and when their stories are read.
How do I join Vocal?
Vocal welcomes creators of all shapes and sizes. Join for free and start creating.
To learn more about Vocal, visit our resources.
Show less
Throwback Album Review: Heavens - 'Patent Pending'
A Review of the Gothic Steinbrick and Skiba Record from 2006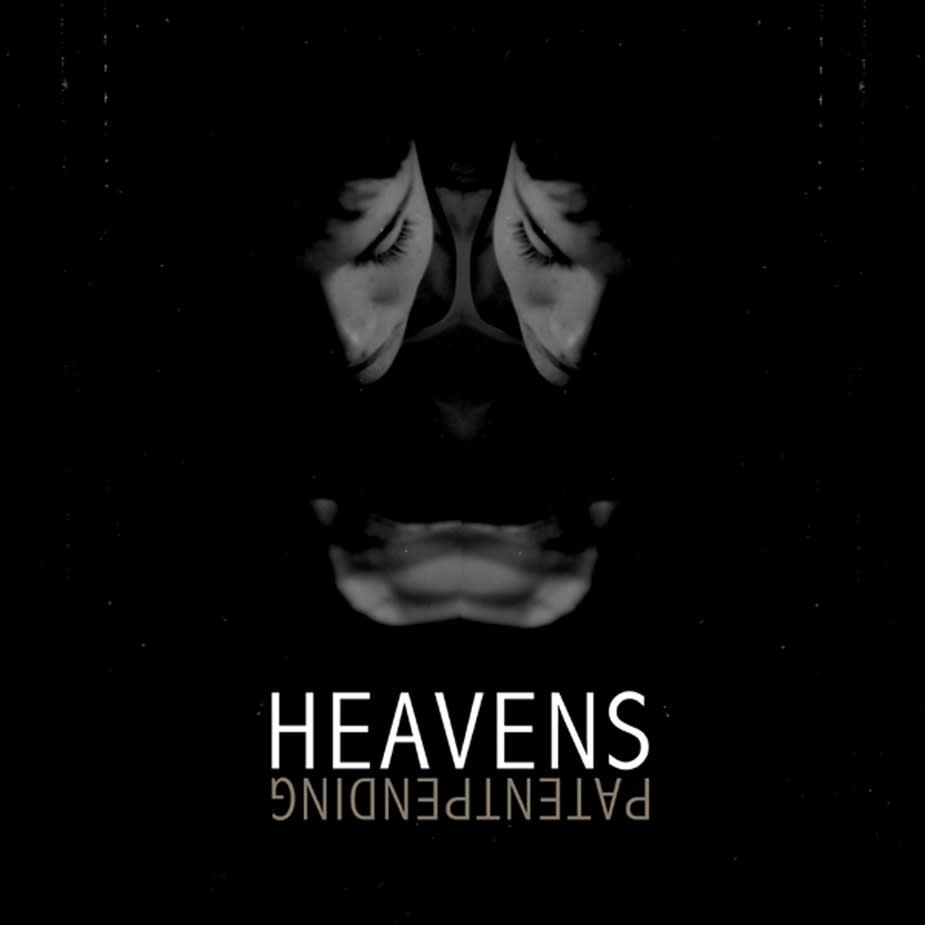 The mid 2000s were arguably the peak when it came to modern alternative music entering the mainstream. Sure it has since flirted with alternative bands such as Paramore and Twenty One Pilots, but nothing quite comes close to the hostile takeover bands like My Chemical Romance, Fall Out Boy, and the original Panic! At the Disco lineup conducted.
Emo was everywhere; providing catchy anthems, an intoxicating rawness, and an inclusive mindset that led to hundreds of thousands of youths (myself included) becoming fixated on what felt like a movement as opposed to just music. It was a great time to be a fan, but despite all the attention given to a sub-genre that often slips under the radar nowadays or comes across as cliché, there were still some significant blind spots.
Sadly, there were few greater blind spots than Heavens, a one album brainchild birthed by the fantastically talented due Josiah Steinbrick and Matt Skiba. Sure, this album might not be 'emo' by definition, but it still had that rawness deeply engraved in it, and would easily have resonated with the people that gravitated to some of the artists previously mentioned. 
At the time this project was announced, the pair were deeply rooted in their punk ways, so it was expected that they'd follow in similar fashion with Patent Pending, their debut album. What came after however, was one of the most criminally underrated records of the 21st century. 
Starting as it meant to go on, "Gardens" opens the album with a bar-setting, rousing track. Brooding instrumentals and flawless lyrics mesh excellently with the purposely monotonous vocals, in turn creating a viscerally dark mood. It's a sublime precursor of what's to come, and effortlessly showcases the magic that two musicians at the peak of their powers can produce.
"Counting" continues in a similar vein, taking the proverbial ball and running with it. It expands on the energy and pace of the previous track, and adds gusto and self-assuredness for good measure.
However, rather than retaining this fascinating energy and making a dark punk record, Heavens instead divert completely, switching seemlessly to building a gothic masterpiece. Either side of lead single and title track "Patent Pending" are "Heather," and "Dead End Girl," two melancholy tracks that take the release down a whole new alleyway. The lyrics become sharper, the instrumentation becomes more poignant, and the emotion in Matt Skiba's voice is now emphatic. If this album was a blank canvas, it'd be well and truly covered in black at this point, with the darkness now almost tangible. 
It's this approach to building music as a piece of artwork that has stood the test of time, with the album coming across just as fresh with each listen, and the genius of its creators evident throughout. Even the simplistic interlude "Doves" serves its purpose, with its sinister instrumentals acting as the perfect appetizer for the menacing lyrics served in "Another Night," an equally eerie track.
The subtlety showcased from the first minute right to the last second deserves commendation too, with every second of the album clearly micro-managed, in turn helping to create a cohesive, distinct record. It's undoubtedly complex from start to finish, with everything layered phenomenally to connect with both the casual and more observant listener.
Take the song "Watching You" as an example. For the more casual listener, it's the story of a stalker obsessed with someone and nothing more. That's fine as a viewpoint, with lines like: "I've been watching you up in the corner/Watching you from down below/I've watching you dance in the shadows/Watching you I'm falling to pieces," hardly allowing you to miss the point, but the fact is when digging deeper, the surface level is emphasised, heightened, and built open. The guitar riff played by Steinbrick almost adds a looming feeling of visceral darkness, the vocal tone Matt Skiba showcases add a more ominous feeling to the track, and the tightly knit structure provides superb flow. So, for as simplistic as the song may appear on the surface, it's an inarguably composite number once dissected.
That's the true charm of this effort; with it being structured, timed, and layered to perfection. As alluded to earlier, almost 13 years on, Patent Pending manages to have the same effect it did upon its initial release, and I can say without any doubt in my mind that this dark dislocation from the duos' punk roots is a musical masterpiece.
Highlight Track - "Leave" - The final song on the record, "Leave" is the perfect summation of all of the key components that makes this album a must-listen. The instrumental outro is musical heaven, and the somber mood ensures that the album closes just as dark as it began.